Running a Trampoline park is a complex business and requires great organizational and business skills. To help you along the way, we prepared six easy-to-add features for your Trampoline park that will move the user experience for your visitor to the next level and help you grow your business.
1. Smart solutions in a Trampoline park
If you want to run a successful outdoor and indoor Trampoline park, you should keep up with the technological advancement in the field. Nowadays, Trampoline parks manufacturers offer many smart solutions for better – or should we say smarter? – control over the park.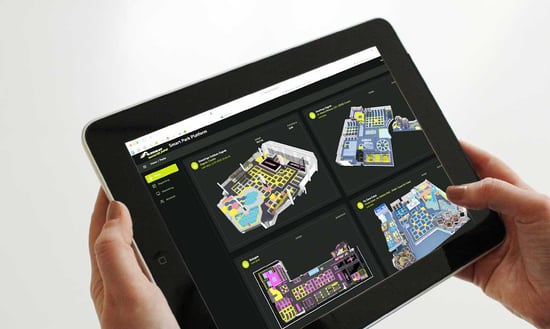 If you want to be in step with the times, you should install smart sensors in your Trampoline park. These sensors record data such as how busy your trampoline park is and how popular individual modules and activities are. You'll also have total control of the lights, temperature, and other elements in your Trampoline park.
To learn more about such smart solutions, talk to your trampoline area manufacturer. You'll get advice on how to successfully connect all the elements into a unified intelligent system that will satisfy all your needs.
2. Online registration
We live in the era of the internet and constant connectivity, so be sure to set up online registration for your visitors. The online presence is a must for your Trampoline park business, and don't forget about a well-designed and visually appealing website.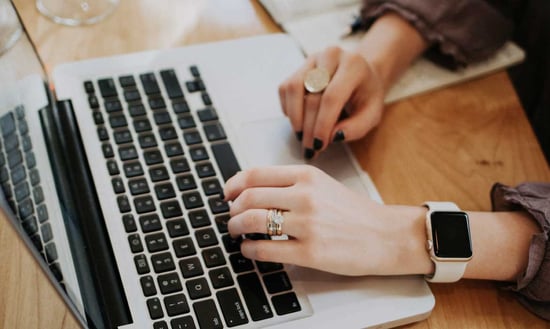 ---
When designing a website, make sure to add the option
of online registration –
this is a must-have for all successful Trampoline parks.
---
Your visitors will be able to make a purchase online and at the same time learn about the current events in your Trampoline park. Online registration should be as simple as possible and take no more than a few clicks.
3. Digital interactive activities
Having the best manufacturer of trampoline parks designing trampolines in your park is a great starting point for the success of your business. Because we live in a time of fast technological advancement and smart devices, it's a great time to offer a wide variety of digital activities to your visitors.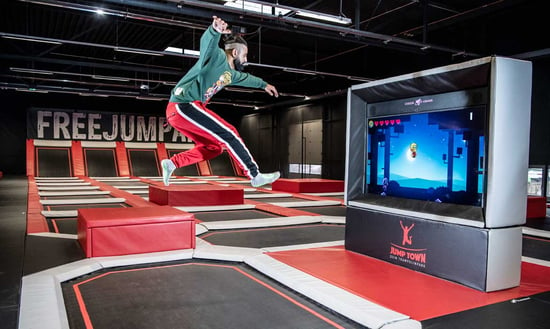 ---
Your visitors will surely enjoy interactive climbing walls,
virtual reality games, 3D animations, and traditional arcade games.
---
Such digital attractions are great additions to the next generation of Trampoline parks around the world. Make sure your Trampoline park is one of them!
4. Prepare special offers
The competition in the Trampoline park industry is growing stronger, and Trampoline parks must find new ways to attract customers. How can you turn your customers into regulars?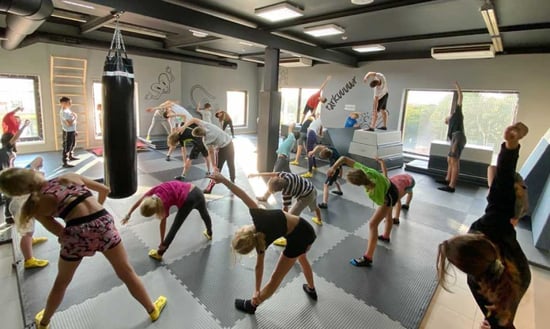 Special offers will convince your visitors to come back to your Trampoline park. Offer events, a membership, and loyalty program, and discounts for first-time visitors and regular guests.
5. Special events in your Trampoline park
The best and the easiest way to turn your Trampoline parks into a successful business is to prioritize visitors' needs and wants. Organize special events to attract new visitors and keep the ones you already have.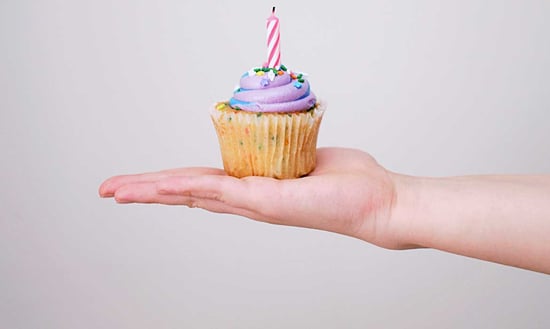 You can organize group workouts, competitions, and fun activities for both children and adults, such as the always popular birthday parties and parties for other special occasions. Companies are discovering Trampoline parks too, so you should add team-building activities to your Trampoline park's offer. You can also include sports days, acrobatic competitions, and any other activities you can think of.
6. Add special effects
A visit to a Trampoline park is more than just jumping – it's a fun and unforgettable experience. Trampoline parks use special effects to make this experience even better.
Imaginative lighting and great background music will set a great atmosphere and make a visit to your Trampoline park a lot more fun. You can create a laser beam arena to challenge your visitors.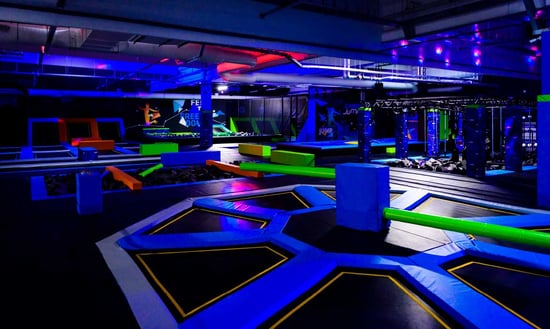 At first glance, it might seem that the next generation of Trampoline parks are all designed similarly, but that's not the case. A wide variety of activities, smart solutions, special effects, digital activities, and special events are what separates the successful Trampoline park from the average one, so be sure to include them in your Trampoline park design.
---
Interested in Smart Park Solutions and want to know more about how it works? Download our FREE e-Book and learn how it can benefit your park!