Trampoline parks have become very popular, and as you probably notice, the competition is bigger every day. If you want to stand out from the crowd and keep the business running, it's a great time to approach your marketing plan comprehensively. With the tips we have prepared, you can easily reach more new customers and successfully develop long-term relationships with them.
Marketing efforts should be directed and adapted to the target group
Marketing strategies for trampoline parks should focus on various groups of users. That's why successful trampoline parks adapt their marketing strategies and prepare package deals for their visitors.
Trampoline park visitors generally fall into two groups:
One-time visitors, to whom you should offer special package deals such as birthday, family, and anniversary parties, team-building activities, and school and club events. Such deals are a great opportunity to showcase your trampoline park to your potential customers.
Regular visitors should be encouraged to visit even more often. Trampoline parks do this by offering loyalty and membership programs, organized workouts, and discounts to their regular visitors.


Define which marketing channels are best for your Trampoline park
It's not enough to just install great trampolines made by a renowned EU trampoline manufacturer to keep visitor numbers high. The design is undoubtedly one of the key factors for success, but successful trampoline park marketing is just as important.
---
The competition in this area of business is becoming tougher,
so it's important to focus on relevant marketing channels.
---
This will set you apart from the average trampoline park.
1. Internet presence
Did you know there are as many as 3.5 billion Google searches every day? This data screams out that all users have moved to the internet. Trampoline parks simply must maintain an internet presence. A visually appealing website with photos, contact information, program descriptions, price list, and directions is a mandatory part of an effective trampoline park promotion.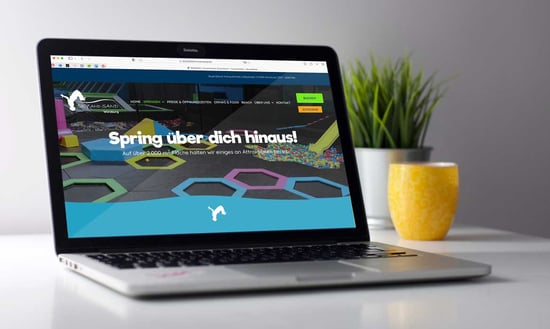 Make sure you make it as easy as possible for your visitors. This includes:
easy online reservation,
regular updates of the website,
an interactive calendar with all the upcoming events,
users reviews.
2. Local Marketing
Local marketing is another traditional strategy of how to promote trampoline parks. Users closest to your trampoline park will likely be your biggest source of income, so look around your location to find your potential customers. You can do this by:
handing out well-designed brochures and flyers and putting up posters in schools, sports clubs, and hotels,
contacting nearby businesses and inviting them to work together with you,
being an active participant in local events, festivals, and fairs and offering potential customers discount coupons for their first visit to your trampoline park.

3. Social media
Social media have become one of the best tools of promotion for trampoline parks all over the world. Without your presence on Facebook, Instagram, or YouTube, your potential customers will find another trampoline park or a completely different leisure activity.
So make sure your potential customers can easily learn about the many ways to have fun at your trampoline park and find useful information and user reviews. You should:
post regularly about all the upcoming activities and special events at your trampoline park,
make sure your posts show that trampoline parks are a fun way of spending your free time,
post photos and videos for your followers to share,
encourage your visitors to share your posts.

4. Content marketing
Quality content, such as blog posts, news, and event information, is an extremely important part of trampoline park marketing. From your blog posts, your potential customers should learn all about the top-class EU trampoline manufacturer that made the trampolines in your trampoline park, the positive effects trampolining can have on their bodies, and how trampolining is perfectly safe, and other useful information.
And don't forget to include high-quality videos and photos. Videos are becoming one of the most powerful marketing tools and showing stunts, tricks and flips are certainly very appealing to anyone watching them.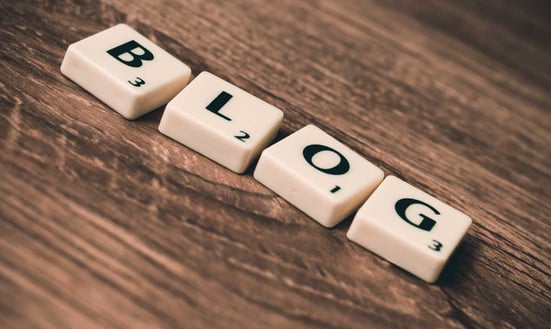 5. Merchandise
Most trampoline parks also sell branded merchandise. Merchandising is especially popular among children and is another opportunity for income and advertising.
It will help the branding of your trampoline park, so it's worth focusing your attention on this marketing channel. Offer your visitors merchandise such as:
socks, T-shirts, bracelets, and reusable water bottles featuring the logo of your trampoline park,
gift cards,
snacks, drinks, and energy bars.

Effective trampoline park marketing is an important part of a successful business that attracts new users and retains loyal customers. It is a key factor for good profits and the strong growth of the next generation of trampoline parks.
Trampoline park can be a lucrative business idea. But on the other hand, a start of a new business can always be a challenge. Especially in the trampoline park business, which is very complex. What are the next steps?
Read the comprehensive guide on How to start a Trampoline park business.
---
Download the eBook in which you will find answers to all the questions in your journey from the idea to the opening and further operating of the trampoline park. >>>