Everyone probably likes the idea of going to the nearest shopping centre and coming back home with a trampoline. But before you head out, you should consider if it's really worth it. You might save a bit of money on your purchase, but in the long run, it might not work out in your favour. Why is that? Continue reading to find out.
The main feature of every trampoline is its jumping mat
The jumping mat is in contact with the user on every bounce. So naturally, it needs the most of your attention. Nowadays, almost all jumping mats are made of polypropylene and are water-proof and UV-resistant.
But what makes the high-quality Akrobat jumping mats better than all the rest you can find?
Correctly installed high-quality jumping mat prevents injuries
A damaged and low-quality jumping mat is the reason for many trampoline injuries. Choosing the right jumping mat is therefore crucial for the user's safety. Akrobat jumping mats significantly lower the risk of injuries in comparison with other, cheaper trampoline jumping mats available for purchase in shopping centres. Acrobat trampolines can withstand at least 2.5 million jumps!
The main reasons for this are high-quality material and installation of the mat onto the springs. If the jumping mat is high-quality, well-designed, and correctly installed, the G-force when trampolining is almost the same on all the important points, such as ankles, back, and forehead. As a consequence, risk of injuries is significantly lower than in other sports. Research has shown that when running, the G-force in the ankles is twice as high as that on the back and forehead, which can cause several injuries.
Many people think trampolining is dangerous, but a high-quality trampoline jumping mat can have beneficial effects on the spine. Trampolining is also one of the most beneficial full-body exercises that strengthens every part of the body, improves coordination and balance as well as contributes to overall well-being.
The right jumping mat for a good user experience
Many users say that jumping on Akrobat trampolines is unique - the bounce is higher and the landing softer than on other trampolines. This is due to the correct installation of the jumping mat onto the springs which are just flexible enough and optimally long to enable safe trampolining.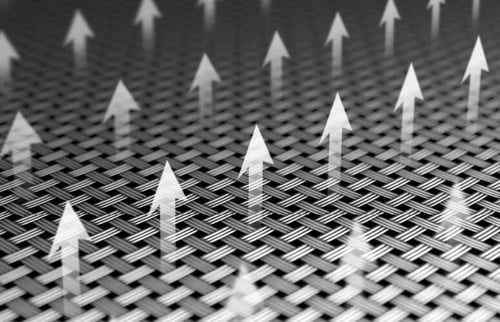 Akrobat AkroAIR
That is why Akrobat has developed the AkroAIR and AkroVENT jumping mat, with their special structure and method of attachment to the AkroSPRING spring. Together, they take care of jumping with pleasure and safety. Also jumping on a trampoline is not loud and is super repulsive.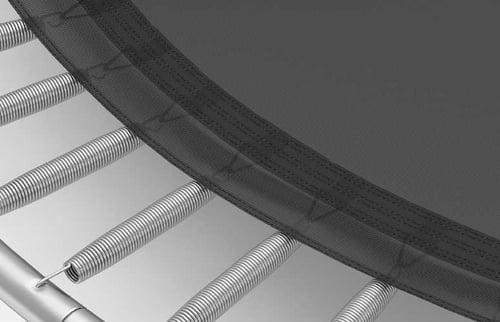 Akrobat AkroSPRING
The sewing technique also influences the great bounce. Eight-row stitching used on Akrobat jumping mats guarantees maximum safety and tear resistance. Akrobat trampolines are the only trampolines that don't require any tools and screws for installation. Whith the AkroCLICK sistem you gets the job done in a few short and easy steps.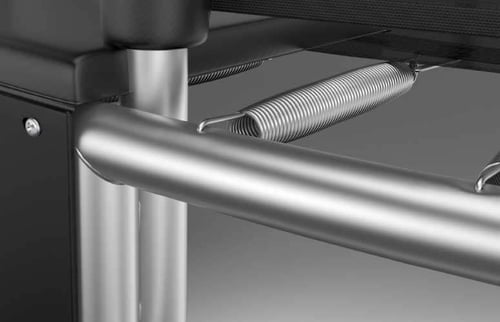 Akrobat AkroCLICK
The choice of the right jumping mat based on the age and experience of its users
Before you purchase a trampoline for home use, you should be aware that the age and experience of its users also influence which jumping mat is right for you. Trampoline bounce performance is different if the jumper is a 10 year-old or an adult.
Also keep in mind user experience. Less experienced users will probably bounce lower than users who like more adrenaline and fun. In such case, it is recommended to choose a jumping mat with a better bounce performance that will please even the most demanding users. Click on "sport trampolines" to see it.
Investing in high quality pays off
There are many trampolines of different brands with different jumping mats available on the market. Since the jumping mat influences trampoline bounce performance and guarantees optimal safety, you shouldn't try to save money on it. Investing in a high quality jumping mat will pay off when you experience unforgettable and safe jumping fun on your trampoline.
---
Check out Akrobat trampolines! They are synonym for lasting quality, unpaired performance and guaranteed safety. And they're so much fun! >>