Today, the whole world already knows that customer habits have changed significantly. Because every visitor expects a comprehensive user experience at all times, the entertainment industry is evolving at lightning speed. That's why it's so important to know what trends will shape the future of the entertainment industry and your business.
Entertainment industry today
Millennials, now the largest living and working generation in the world, are digital natives who have grown up in a world of smartphones, social media, and the internet, but consumers of all ages live in a connected world with content instantly available at their fingertips.
Consumers expect interesting, new, high-quality, and comprehensive experiences, irrespective of whether they are visiting one of the giants, such as Disneyland and Universal Studios, or a smaller local amusement park, attending a concert, or watching new movies or TV series.
Technology developments have reset customer expectations and forced all businesses, especially those within the entertainment and leisure industry, to respond by becoming technologically disruptive. Today we want to highlight some specific technology trends in entertainment park attractions.
The rise of artificial intelligence
One of the main trends that can already be observed today and will grow further in the future is using artificial intelligence to design interactive parks. Stories can beautifully complement technologies, such as artificial intelligence (AI), deep learning, augmented reality (AR), and virtual reality (VR).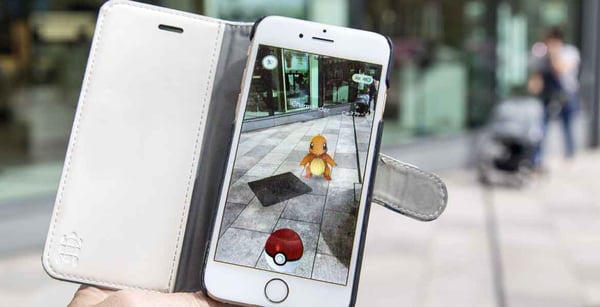 Augmented reality (AR) is an interactive experience of a real-world environment where the objects that reside in the real world are enhanced by computer-generated perceptual information, sometimes across multiple sensory modalities, including visual, auditory, haptic, and somatosensory.
While AR adds digital elements to a live view (like Pokemon Go), Virtual reality (VR) offers a completely immersive experience that shuts out the physical world and allows us to fully enter a virtual world.
Do you want to know more about how Artificial Intelligence has changed the entertainment industry and what it holds for the future? Download our FREE E-book now! >>
Virtual reality has been starting to emerge at the beginning of 2018 but it wasn't entirely clear what the future holds for its success. The use of the social VR being developed by Facebook never really took off, while the sales of VR-based games had a sales dropped by 50%.
Despite something of a slump on the VR area in 2018, today is a different story. According to a survey conducted by Omnico, a provider of cloud-based and customer engagement solutions, 85% of theme park visitors from the USA, UK, China, Japan, and Malaysia want entertainment and theme parks to use artificial intelligence (AI) systems for ID verification so their visits are as trouble-free as possible.
The figures are part of the Omnico Theme Park Barometer, which surveyed the expectations of 3,470 consumers in five countries who said they have visited a theme park within the last two years.
What are the other technological trends for now and the future?
Another emerging trend, which has attracted much attention around the world, is voice and face recognition.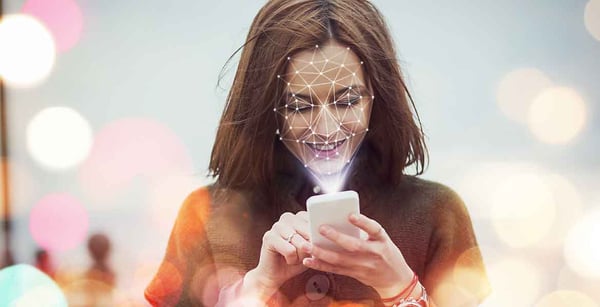 Biometric technology under which we are placing voice and face recognition is at the forefront of leisure business innovation. Facial recognition enables content created at an entertainment park or attraction to be identified and organized while presenting visitors with their own personalized experience.
While this trend is relatively new, some entertainment parks already testing. One example is the new Universal Beijing theme park, which has already developed a system in which a wearable device acts as a mobile cue, alerting vacationers when it is their turn for a ride, as well as providing locker access and creating visitor's digital photo album.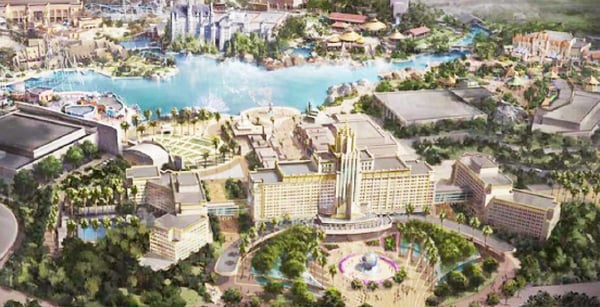 We also recommend paying special attention to the development of technology related to interactivity and personalization. The combination of several modern tech innovations is being used to create interactive rides in which guests can control the outcome of the experience.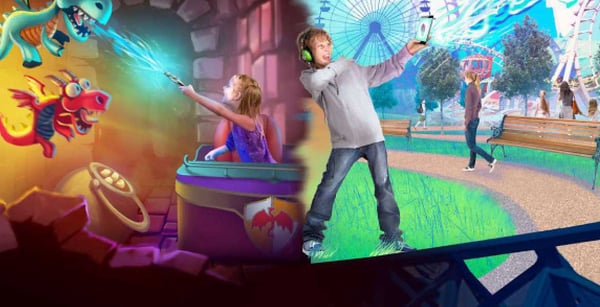 A great example of these increasingly sophisticated and personalized experiences is Holovis' Ride & Realm. This new attraction concept gives guests the tools to be able to choose their adventure and to personalize the experiences they have based on these interactions.
---
We highlighted only some trends that are important to follow in the entertainment industry. But what about the others, like IoT, mobile apps, and sound technology? What can you expect in the next five years and which are the trends that will shape the future of the entertainment industry? Read our free e-book.
Are you part of the entertainment industry and want to know what to expect in the next 5 years? Download our FREE e-book and discover the key attractions technologies that await us in the near future! >>